Back to all posts
Posted on
Social Media Presentations for students AND parents!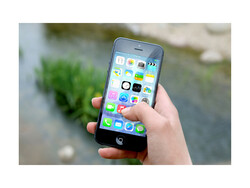 We are excited to welcome (virtually) Jo Phillips and Joe Whitbread from Jo(e) Social Media to St. Patrick's Middle School. 1 hour student presentations will be in class on Monday, March 29th!
The parent session is on Monday, March 29th from 6:30-8. 
Parents at 6:30 - 8 pm https://meet.google.com/agu-zhmg-yaz
Jo Phillips and Joe Whitbread have been working with schools across Alberta since 2016, talking with more than 31,000 kids from grades 4 to 12.  In every school they're invited to speak in, regardless of grade, the feedback is the same: Kids have fun and feel validated and heard. And teachers express gratitude for the message, and some much-needed perspective regarding this world our kids are living in.
Adults and kids are using social media in two very different ways, and many kids don't feel like they can approach an adult with their problems, or even the things they're excited about. We're committed to bridging this gap and doing everything we can to start a positive social media conversation in homes.
The Jo(e)s bring a positive message, not focused on fear but instead on possibility, opportunity and guidance.