Back to all posts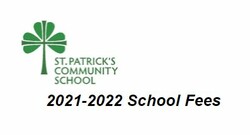 Payment for school fees will be accepted starting Monday August 16th.
Preferred methods of payment:
1. Cash or cheque - sent to school with your child or
2. Credit card - made over the phone. 
A receipt will be emailed to you.
Please make cheques payable to Red Deer Catholic Regional Schools #39
Please note: bus fee invoices will be sent out at a later date. Payment can be made using the above noted methods once invoices have been received.