Back to all posts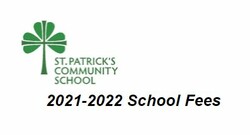 School fees are due.  Bus fees have been finalized and added to PowerSchool.  Please check PowerSchool for your outstanding balance.
Preferred methods of payment:
1. Cash or cheque - sent to school with your child or
2. Credit card - made over the phone. 
A receipt will be emailed to you.
Please make cheques payable to Red Deer Catholic Regional Schools #39