Back to all posts
Posted on
St. Patrick's Parent Teacher Interviews are October 20 and 21, 2021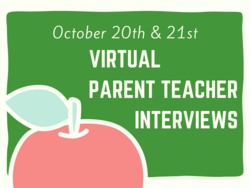 Please click the link below to choose a time to discuss your child and their progress this year.
Make sure that you write your name and your child's name.
You will receive a phone call on the day and time that you selected. You do not come to the school on this day.
If you need an interpreter, please let the teacher know.